When considering a mortgage in the Netherlands, it is important to be aware of the various calculations involved. Here is a basic overview of the process.
Mortgage Calculator
Interest Rate on an Mortgage
To begin with, the interest rate on a mortgage in the Netherlands will be based on a number of variables including the borrower's credit score, income level, current mortgage rate, down payment, etc. If the applicant has a poor credit score or a history of late payments, for example, his or her interest rate may be higher to compensate for the risk of default. Additionally, the length of the terms of the loan will also impact the rate of interest. Generally speaking, the longer the term of the loan, the higher the interest rate will be. Another important factor to keep in mind is the term of the loan itself. The longer the term of the loan, the higher the total cost of the loan will be as monthly payments will have a higher interest cost compared to shorter term loans. When calculating the cost of a mortgage in the Netherlands, it is important to remember that factors such as the initial interest rate and the length of the loan will impact the overall price you will pay for the loan. Another factor to keep in mind is the size of the down payment. In general, the larger the down payment, the better the interest rate you will receive on the loan. This is because a larger down payment demonstrates to the lender that you are invested in the loan and are less likely to be unable to pay back the loan. Therefore, lenders are more willing to offer a lower interest rate in exchange for a larger down payment.
It is also important to remember that there are also numerous fees associated with mortgages in the Netherlands. For example, a lender will charge an administration fee which will cover the cost of processing your application as well as any other related costs such as documentation. Another fee that you may encounter is the valuation fee which covers the cost for an independent property valuation to determine whether the purchase price of the house is in line with the current market value. In some cases, you may also be charged an arrangement fee to cover the costs of preparing the paperwork related to the mortgage. Finally, there are fees for both the application and execution stages of the loan process which cover the costs of administering the mortgage on your behalf. It is important to consider all of these fees when calculating the cost of your mortgage to ensure that you are not surprised by the final cost of your loan. Following these steps will allow you to calculate the overall price of your mortgage and ensure that you pay a fair price for your home loan.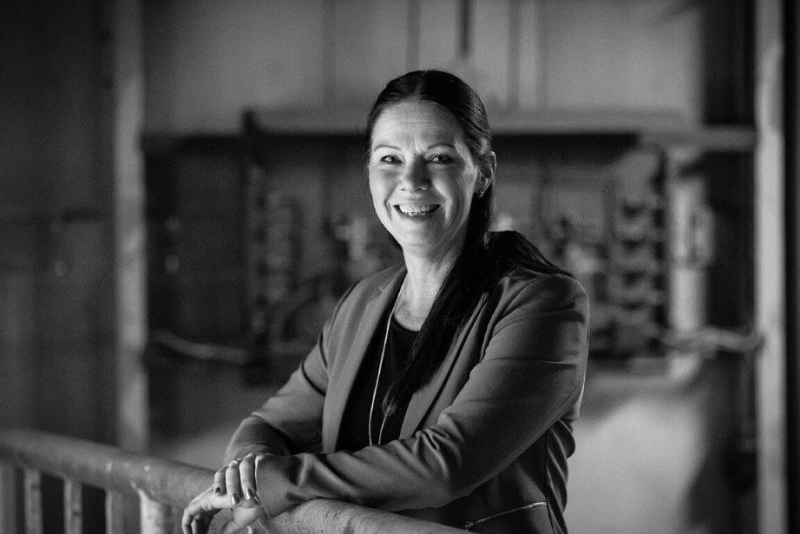 Astrid van Rooij- Debets Mortgage Advisor
Types of Mortgage Loans
In the Netherlands, there are two types of mortgage loans- fixed-rate loans and variable-rate loans. Fixed-rate loans are also referred to as "vanilla" mortgages because they generally have the same interest rate throughout the entire term of the loan. In contrast, variable-rate loans have an adjustable interest rate which will change over the course of the loan according to the prevailing market rates at the time. Variable-rate loans can be beneficial for homeowners who plan to sell their home before the end of the loan term because interest rates may have fallen and the buyer may be able to obtain a loan with a lower interest rate than what they would have received had they borrowed at the time of the original loan. However, borrowers should be aware that if interest rates rise during the term of the loan then they could end up paying more for their mortgage than they had originally anticipated. For this reason, it is important to choose the type of loan that best suits your needs in order to ensure that you pay a fair price for your home loan.
Once you decide to apply for a mortgage, you will be required to provide the lender with a number of documents as part of your application. These include your personal identification details, proof of your income such as pay slips or bank statements, a copy of your current house insurance policy and copies of any outstanding mortgages that you may have on the property. The lender will use this information to determine the amount of the loan that you are eligible to receive and will use this information to determine how large of a mortgage they are willing to provide you with. This process can be time consuming and stressful but it is necessary for a lender to ensure that you have a reliable source of income and that they will be protected from potential losses in the event that the borrower defaults on the loan. In addition, the lender may also require additional information such as details of your bank account and credit card information that will be used to verify your identity and prevent fraudulent activity on your accounts. These checks are necessary to prevent identity theft and ensure that your personal information is protected.
Before applying for a home loan, there are a number of things that you should take into consideration in order to determine if now is the right time to purchase a new home or if you should wait for a period of time until you have saved up a larger down payment to qualify for the larger loans that may be available to you in the future. If you are currently renting your home, you may want to consider purchasing a home with a fixed rate mortgage so that you can avoid having to worry about future rate hikes that have the potential to increase your monthly payments significantly. In addition to this, it may also be beneficial to purchase a home with a larger down payment to reduce your monthly payments even further. This can save you a significant amount of money in the long run and will ensure that your monthly mortgage payments will be manageable even in the event that interest rates increase in the future. In order to qualify for a home loan, you may be required to prove that you have a reliable source of income to cover the cost of your mortgage payments as well as other living expenses. This may include copies of your most recent pay stubs as well as statements showing that you have sufficient funds in your checking account to cover these expenses on an ongoing basis. There are a variety of different loans available for home buyers to choose from depending on the type of financing that they need in order to purchase a new home. These include fixed-rate mortgages, adjustable-rate mortgages, government-backed loans such as FHA loans, VA loans for veterans and members of the military, and zero-down payment loans for borrowers who may not have a large down payment available to cover the required down payment for the home that they are purchasing. While there are several different types of home loans available to prospective home buyers, these mortgages all have one thing in common - they are intended to enable people to make a comfortable living for themselves and their families by providing them with a safe and comfortable place to call home. While getting approved for a mortgage can be challenging for some individuals, they ultimately realize that it is well worth the effort if it allows them to become homeowners and establish a solid financial foundation for the future. Home ownership is one of the most important financial decisions that a person can make, as it can provide you and your family with a stable environment in which to live and allow you to build a solid foundation for your future financial success. If you are able to successfully pay off your home mortgage over the next several years, you will be able to enjoy years of tax savings that will eventually be passed on to your children in the form of an inheritance. This will help to ensure that they are able to maintain their home in the future and enjoy the stability and security that comes with owning a home of their own. In addition, if you are able to sell your home for more than what you originally paid for it (which is often referred to as a "profit"), you may be able to use these funds to purchase another home or invest in other lucrative business opportunities. There are many different types of home loans available for you to choose from when you are looking for a new house to call your own. Each of these types of mortgages has their own unique advantages and disadvantages, which make them more or less suitable for different situations. Some loans require that you pay a down payment that covers a certain percentage of the purchase price of the home while others are structured so that you pay no down payment at all. The interest rates associated with each of these loans are similarly varied, with some being fixed and others being variable depending on the prevailing market conditions at the time that you apply. You should discuss all of your options with a real estate professional in order to determine which is the most appropriate type of loan for you at this time. You may also want to consult with an attorney or financial advisor in order to make sure that your overall plan is sound and appropriate for your specific situation. There are many different options available to people who are looking to buy a new home. It is important to make sure that you fully understand all of the risks and benefits associated with each type of loan before choosing the one that is right for you.
Tips and Trick for Buying a Home
Tips and Tricks for Buying a New Home - Tips & Tricks for Buying a New Home As first-time home buyers, we understand that the process of buying a home can be rather overwhelming at times. There are many things to think about and many important factors to consider before you sign on the dotted line and make your first purchase. As a result, it is important to have a good understanding of the process and to have some helpful tips to guide you along the way. In this article, we will take a look at some of the most important things that first time home buyers should know about buying their first home. Below you will find some tips and suggestions that first time home buyers may find helpful when they are navigating the home buying process for the first time.
Step 1: Start Saving Your Money Early One of the first things that you will need to do when you are trying to buy your first home is to start saving money as soon as possible. This is one of the most important steps that you can take toward getting your first home because it will allow you to build up a nice savings nest egg over time that you can use to make the purchase. It is also a good idea to speak to a financial planner or a financial advisor in order to get some advice on how you can save as much money as possible over the course of the next few years so that you can save enough money for your home purchase when the time comes.
Step 2: Get Pre-approved for a Mortgage Before you start looking for homes, it is also important to get pre-approved for a mortgage from your lender of choice so that you can know exactly what your budget is and how much you are able to spend on your home. Getting pre-approved will also help you to determine your price range so you can eliminate houses that are out of your price range right away and focus only on the houses that are in your price range.
Step 3: Find a Real Estate Agent to Help You Look For Homes Once you have done your research and determined your price range, the next step is to find a realtor to help you look for houses within your budget. A good real estate agent will be able to provide you with a list of potential homes that meet your needs and help you decide which ones would be a good fit for you. You can then schedule a tour of some of the homes that you have identified and get a closer look at the property before making a decision about whether or not you want to make an offer to purchase it.
Step 4: Make an Offer on a Home Once you find a home that you would like to make an offer on, you will need to contact the seller of the property to make your offer. You can either submit your offer in person or send a letter to the seller by mail or email. The offer will typically include the purchase price of the home, the terms under which the home can be purchased, and the closing date for the transaction. The seller will consider your offer and may accept it or reject it and ask you to make revisions to it. If your offer is accepted, you will then need to work with your real estate agent to draft a contract of sale for the property so that you will be able to proceed with the closing process once you are ready to do so. Once the contract has been signed, you will have a brief period of escrow where you can perform any inspections of the property to ensure that it meets your expectations before the property is transferred to you. After the inspection is complete and you have completed any repairs that need to be made, you will be able to move forward with the closing process and take ownership of the home. These four steps will help you to find your dream home and make a successful purchase at a great price!
Tip 1: Set your budget before you begin looking for a home.
This will help you narrow down your search to only houses that are in your price range.
Tip 2: Don't buy a house that isn't in move-in condition.
Even if a house seems to be in good condition when you first view it, there could be problems with it that you don't expect until you move in. Do a thorough inspection of the property before you sign the contract to make sure that the house is in satisfactory condition and there aren't any major repairs that need to be done.
Tip 3: Get pre-approved for a mortgage before you start looking at houses.
Getting pre-approved for a mortgage allows you to know exactly how much you can afford to pay each month to buy a home. This can make it much easier for you to narrow your search to only houses that are in your price range.
Tip 4: Hire a real estate professional to help you find a home.
A real estate professional can help guide you through the buying process by helping you find the perfect home that meets your needs and fits within your budget.
The purchase price of the home, the terms under which the home can be purchased, and the closing date for the transaction.
An earnest money deposit is the amount of the deposit that you will put towards the purchase of the house once the offer has been accepted. This amount is usually about 1% of the purchase price of the home.
Closing costs include several fees that you will need to pay at the closing of the transaction. These fees can include the cost of title insurance, transfer fees, recording fees, and settlement fees.
A mortgage is a loan provided by a bank or other financial institution that allows you to borrow money in order to buy a home. A mortgage can provide you with the funds that you need to purchase the home of your dreams.
1) Determine the maximum monthly mortgage payment you could afford on a 30-year fixed-rate loan. Consider your current income and expenses, as well as the loan's interest rate and any other applicable charges, including origination fees and mortgage insurance. Be sure to factor in the cost of property taxes and homeowner's insurance to determine the total amount you would need to pay each month.
The seller would owe the lender an amount of money equal to the price of the home plus any taxes, interest, and other costs incurred during the transaction.
Title insurance protects the homebuyer against financial loss due to defects in the title to the property (i.e. problems with ownership or liens against the property).
Mortgage insurance protects the lender in the event that the borrower defaults on the loan.
Most lenders require an appraisal in order to assess the market value of the property. If the appraisal shows that the property value is lower than the purchase price, you may have to renegotiate the terms of the sale with the seller.
Total sales price = list price + all closing costs + _____. What are closing costs? Include all costs and fees associated with closing a home sale or purchase. Usually this includes things such as title insurance and appraisals, but may also include other such items as inspections, surveys, and administrative fees.